Cheddar VIC
Purpose built as a tourist information centre in the late 1980's and more recently operated by the National Trust as the Cheddar Gorge National Trust Shop, the Cheddar Visitor Information Centre is run under the auspices of the Cheddar Community Partnership CIC as a community project.
With the objective of presenting Cheddar as the destination from which to explore and enjoy the Cheddar Valley, the Mendip Hills and the surrounding area, the Cheddar Visitor Information Centre features a wealth of information, maps and guides that are sure to satisfy the most ardent visitors, whether they are interested in a gentle stroll visiting gift shops and cafés, the natural beauty, geology and history of the area, or challenging themselves via the multitude of adventurous activities that the area has to offer, including walking caving, cycling and climbing to name but a few.
The Cheddar VIC is a community project operated by volunteers, the aim is for the VIC to be open - and for the phone line to be operated - from 1030 to 1530 at weekends, and 1030 to 1300 on weekdays. However on occasions this may not be possible due to the availability of volunteers.
NOTE: The VIC is closed from 30th October 2023 until mid-February 2024.
For walking guides visit www.cheddarwalking.org.uk
We apologise for any inconvenience.
To contact the VIC team please eMail: [email protected]
Make the most of your trip to Cheddar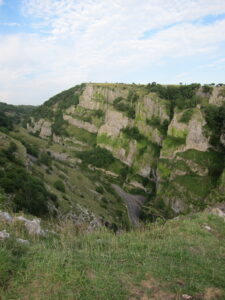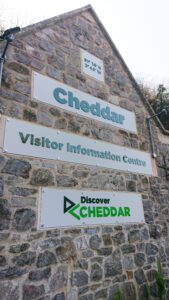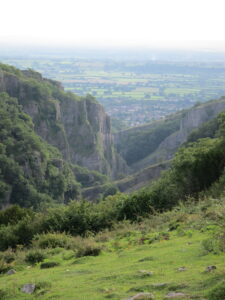 Extraordinary Experiences
Nestling at the foot of the stunning Mendip Hills, Cheddar has been a welcoming place for visitors since the earliest times. Renown for the amazing gorge, the village features some fine buildings and many great independent cafés, restaurants, shops and pubs, and the small medieval market town of Axbridge is only a 30 minute walk away.
Today Cheddar is a haven for anyone who enjoys both natural beauty and outdoor adventure while also being conscious of the need to look after the natural environment.
Responsible enjoyment of the natural environment.

The conservation of the earth's resources and the protection of wildlife habitats.

Access for all – facilities and support for people of all abilities.
Walking in Cheddar, Riding a bike Cheddar Gorge climb in cheddar adventure in cheddar discovercheddar sedgemoor cheddarparishcouncil mendiphillsaonb cheddarchamber cheddarbikes cheddarvalelions somersetwildlife avonandsomerset cheddargorge Cheddar Gorge and caves nationaltrust petruthpaddocks cheddarvillage cheddarwalking bristolwater Cheddar GorgeNational Trust