Activities in Cheddar
Walking in Cheddar. Cycle Routes around Cheddar Gorge and The Strawberry Line. Activities to make your time in Cheddar memorable. Places to Stay. Where to eat.
We have all the answers.
"I go to nature to be soothed and healed, and to have my senses put in order."
"Time spent amongst trees is never time wasted."
"Look deep into nature, and then you will understand everything better."
"As soon as I saw you, I knew adventure was going to happen."
"In every walk with nature, one receives far more than he seeks."
"Choose only one master - nature."
"Adventure is worthwhile in itself."
"Jobs fill your pockets, but adventures fill your soul."
"It's not the mountain we conquer, but ourselves."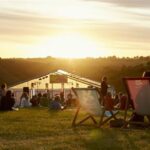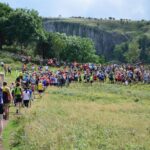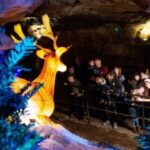 Regular events include the Arts trail on the May Day bank holiday weekend, the Top of the Gorge Festival in mid-June, the Food & Drink Festival on the second Sunday in September, and Festive Night on the first Friday in December.
Extraordinary Experiences
Nestling at the foot of the stunning Mendip Hills, Cheddar has been a welcoming place for visitors since the earliest times. Renown for the amazing gorge, the village features some fine buildings and many great independent cafés, restaurants, shops and pubs, and the small medieval market town of Axbridge is only a 30 minute walk away.
Today Cheddar is a haven for anyone who enjoys both natural beauty and outdoor adventure while also being conscious of the need to look after the natural environment.
Responsible enjoyment of the natural environment.

The conservation of the earth's resources and the protection of wildlife habitats.

Access for all – facilities and support for people of all abilities.
What to do in Cheddar  discovercheddar sedgemoor cheddarparishcouncil mendiphillsaonb cheddarchamber cheddarbikes cheddarvalelions somersetwildlife avonandsomerset cheddargorge Gorge and caves nationaltrust petruthpaddocks cheddarvillage cheddarwalking bristolwater Gorge National Trust